This week Trump suddenly decided to get rid of his handpicked acting Director of Intelligence, Joseph Maguire, and replace him with Richard Grenell, the Ambassador to Germany who has no knowledge of or experience with intelligence. The Washington Post reports that he did this because he found out someone on Maguire's staff gave a briefing for the House Intel Committee about how Russia had and still is interfering with our elections.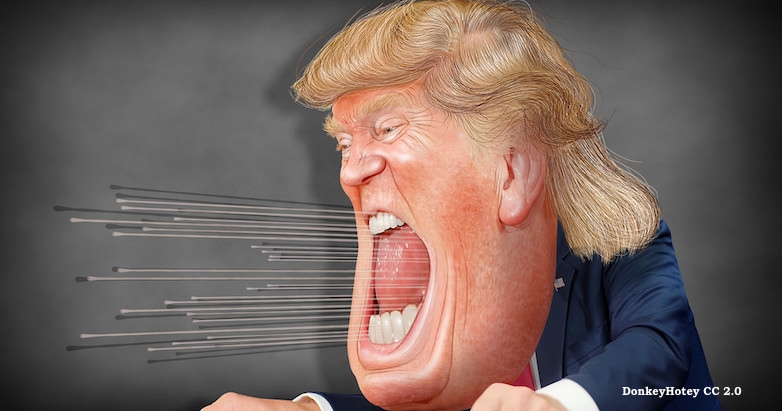 A senior U.S. intelligence official told lawmakers last week that Russia wants to see President Trump reelected, viewing his administration as more favorable to the Kremlin's interests, according to people who were briefed on the comments.

After learning of that analysis, which was provided to House lawmakers in a classified hearing, Trump grew angry at his acting director of national intelligence, Joseph Maguire, in the Oval Office, seeing Maguire and his staff as disloyal for speaking to Congress about Russia's perceived preference. The intelligence official's analysis and Trump's furious response ­ruined Maguire's chances of becoming the permanent intelligence chief, according to people familiar with the matter who, like others, spoke on the condition of anonymity to discuss a sensitive matter…

Trump announced Wednesday that he was replacing Maguire with a vocal loyalist, Richard Grenell, who is the U.S. ambassador to Germany. The shake-up at the top of the intelligence community is the latest move in a post-impeachment purge. Trump has instructed aides to identify and remove officials across the government who aren't defending his interests, and he wants them replaced with loyalists.

Maguire, a career official who is respected by the intelligence rank and file, was considered a leading candidate to be nominated to the post of DNI, White House aides had said. But Trump's opinion shifted last week when he heard from a Republican ally about the official's remarks.
This is very dangerous. The intel community has to provide accurate, objective information to the president to inform his decisions. Trump doesn't want that, he only wants them to tell him what he already thinks is true. I have no doubt Grenell will give him exactly what he wants. And Trump knows it too.