An Air Force board is finally recommending that Sgt. Corey Reeves, the Air Force officer who is a member of White Supremacist group Identity Europa and raised money for them, be discharged from the service. He had merely been reduced in rank and reprimanded prior to this.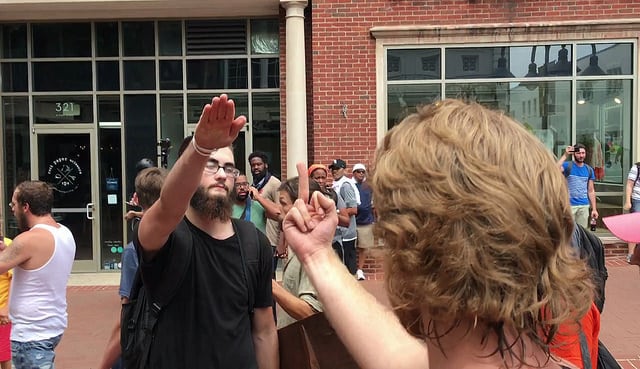 An airman found to be a member and fundraiser for the white supremacist group Identity Evropa is one step closer to being kicked out of the Air Force.

Tech Sgt. Corey Reeves has already been reprimanded and administratively reduced in rank. Now an administrative board has recommended that he also be discharged, said Air Force spokeswoman Capt. Carrie Volpe.

Because Reeves has been in the Air Force for more than 16 years, he is entitled to have the board's decision reviewed, Volpe told Task & Purpose on Monday…

The Colorado Springs Anti-Fascists first accused Reeves in April of being a member of Identity Evropa and spreading white supremacist propaganda in Colorado.

At a Feb. 12 hearing, several lawmakers were incensed that Reeves was still serving in the Air Force even though he was an active member of a white supremacist group.
Discharge should be automatic for anyone in the military who is shown to be a White Supremacist. But with Trump in power, we all know that isn't going to happen.