Trump put Vice President Mike Pence in charge of the federal government's response to the coronavirus problem this week, but he seems to think the problem is not the spread of the virus but the PR campaign about it. Pence quickly took control of all messaging on the issue, requiring government scientists to get all statements approved by him in advance.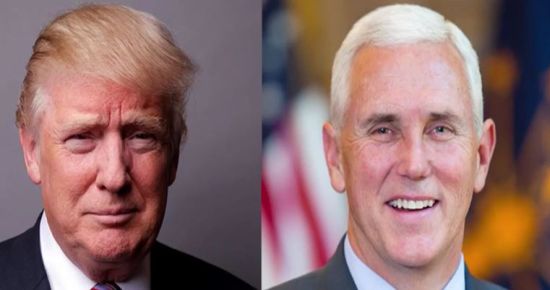 The White House moved on Thursday to tighten control of coronavirus messaging by government health officials and scientists, directing them to coordinate all statements and public appearances with the office of Vice President Mike Pence, according to several officials familiar with the new approach.

But on a day that the White House sought to display a more disciplined strategy to the administration's communications about the virus, Mr. Trump used an evening event honoring African-American History Month to rail against the news media, claiming it is overstating the threat, and to congratulate himself for keeping the number of cases low…

The comments came just a few hours after Mr. Pence convened a meeting of the coronavirus task force composed of some of the nation's top public health officials. The vice president made it clear that they would report to him.

"I'm leading the task force," Mr. Pence told reporters at the Department of Health and Human Services, even as he promised to rely on the guidance of experts.
Pence has a long history of ignoring experts and scientists, from his appalling response to the HIV problem as governor of Indiana to his endorsement of prayer over science. He is the last person who should have anything to do with our response to the virus, but it makes sense if they think the problem is one of messaging, not public health.