With the retirement of former Supreme Court Justice Anthony Kennedy and the confirmation of Justices Gorsuch and Kavanaugh to the court, many of us assumed that abortion rights would soon be eliminated. But during oral argument in a case challenging a Louisiana anti-choice bill, Chief Justice John Roberts asked a question that might indicate his unwillingness to accept such a law.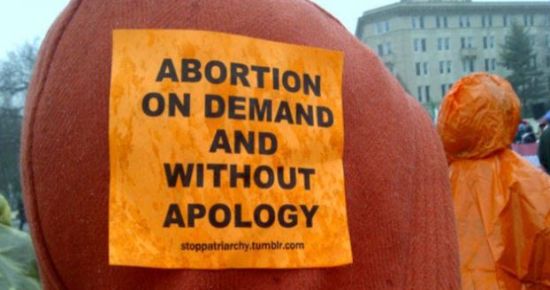 The Louisiana bill is a classic TRAP law — targeted restrictions on abortion providers. It sets up a set of conditions, ostensibly to protect women's health (wink, wink) that are virtually impossible to meet, which leads to them shutting down and making the right to choose a de facto thing of the past. But the law is virtually identical to a Texas law that was struck down by the Supreme Court in 2016 and Roberts sounded reluctant to overturn that precedent so soon.
Indeed, the only real distinction between Whole Woman's Health and June Medical is the makeup of the Supreme Court. Justice Anthony Kennedy, who retired in 2018, was an uneasy defender of the right to an abortion. Though he typically voted to uphold abortion restrictions, he refused to overrule Roe v. Wade (1973) outright. And he joined his liberal colleagues in Whole Woman's Health…

Yet the case appeared to turn on Roberts, who joined the dissent in Whole Woman's Health and who almost always votes to uphold abortion restrictions. Roberts repeatedly asked whether there is any difference between the burden the Texas law struck down in Whole Woman's Health imposes on people seeking abortions and the burden imposed by the nearly identical Louisiana law.

Neither Murrill nor US Principal Deputy Solicitor General Jeffrey Wall, who defended the law on behalf of the Trump administration, was able to give Roberts a straight answer.
In the long run, abortion rights would still be at enormous risk of dying even if Roberts does join the four liberals on the court to strike down this particular law. But this would at least buy some time for a change in the makeup of the court in the future that could help preserve a woman's right to choose.