When Trump announced that he had reached an agreement with the Taliban to withdraw American troops in exchange for a peace deal, foreign policy experts reacted with skepticism. They pointed out that it wasn't really a peace deal, just an agreement to talk about one. Their skepticism was warranted. Since then, the Taliban has increased its violent attacks. And our own intelligence services say the Taliban won't stop.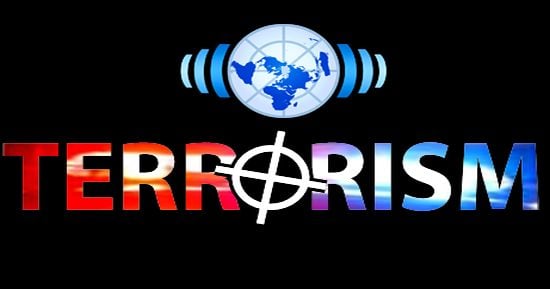 The U.S. government has collected persuasive intelligence that the Taliban do not intend to honor the promises they have made in the recently signed deal with the United States, three American officials tell NBC News, undercutting what has been days of hopeful talk by President Donald Trump and his top aides.

"They have no intention of abiding by their agreement," said one official briefed on the intelligence, which two others described as explicit evidence shedding light on the Taliban's intentions.

Trump himself acknowledged that reality in extraordinary comments Friday, saying the Taliban could "possibly" overrun the Afghan government after U.S. troops withdraw.

"Countries have to take care of themselves," Trump told reporters at the White House. "You can only hold someone's hand for so long." Asked if the Taliban could eventually seize power, Trump said it's "not supposed to happen that way, but it possibly will."
What's happening on the ground is that the Taliban has stopped attacking American troops but ramped up its attacks on the Afghan government.
The Taliban, for their part, are now saying more clearly than ever that the peace deal signed Feb. 29 in Doha, Qatar, after 18 months of negotiations applies only to a truce with U.S. forces, not to the Afghan National Defense and Security Forces. "We signed an agreement with the Americans. But our jihad is not over," Taliban spokesman Zabihullah Mujahid told Foreign Policy this week. "The stooges who supported the invaders during the last two decades are our enemies. This might change after additional talks but at the moment, we are still at war."

Even before the deal in Doha was signed, skepticism among ordinary Afghans rose as they watched the elected government of Afghan President Ashraf Ghani—who is currently engaged in fight for legitimacy with his election rival, Chief Executive Abdullah Abdullah—get left out of the negotiations between U.S. Special Envoy Zalmay Khalilzad and Taliban leader Mullah Abdul Ghani Baradar. Skepticism changed to outright fear and terror as the Taliban launched dozens of military operations against Afghan forces in the last few days, killing both armed soldiers and civilians, according to the Afghan Ministry of Interior.
So Trump is basically selling out the government we set up there when we invaded and removed the Taliban from power, virtually ensuring that the Taliban will take over again. That has the Afghani people terrified at the imposition of a fundamentalist Muslim government once again and we should all be concerned that this will allow the Taliban to once again provide safe passage and coverage for Al Qaeda and, now, ISIS. This is an appalling deal that sells out American interests and the Afghani people. As one Afghani government official said, "We were thrown under the bus for a photo op and a handshake."