No other president has even gone through four chiefs of staff in as short a time as Trump has. The fourth will now be Rep. Mark Meadows, a conservative Trump loyalist who is retiring from office this year. Mick Mulvaney now finds himself on the outside, reassigned as a special envoy to Northern Ireland. Nothing about any of this is surprising.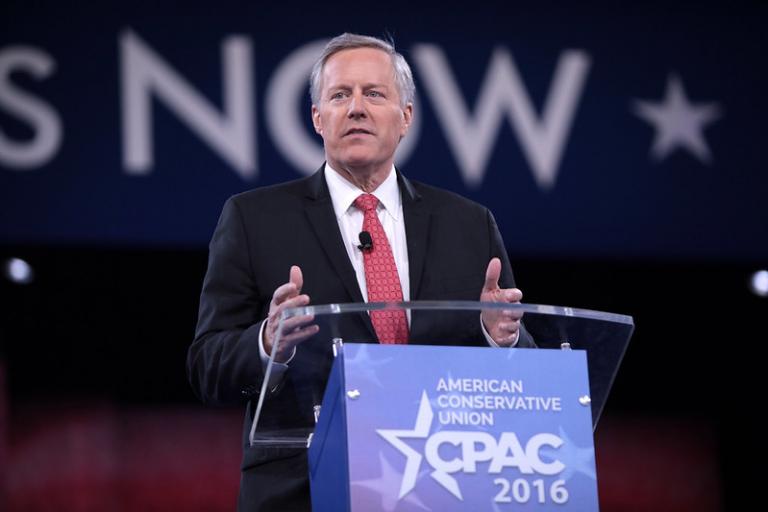 One day last month, Mark Meadows went on Fox News to defend President Trump's decision to begin purging the government of officials perceived to be disloyal to him. "Part of his administration is trying to defeat the Trump agenda," Mr. Meadows declared.

Two days later, he was back on Fox defending Mr. Trump's attacks on prosecutors seeking a long prison sentence for his convicted friend Roger J. Stone Jr. "The president was right to call it out," Mr. Meadows said. A week after that, Mr. Meadows was on Fox again, offering commentary on a Democratic debate. "The clear winner tonight," he concluded, "was Donald Trump."

For three years, Mr. Trump could reliably count on tuning into his favorite television network and finding his favorite congressman carrying his flag in one political battle after another. Now Mr. Meadows, a retiring Republican representative from North Carolina and onetime leader of the conservative House Freedom Caucus, will transform himself from outside ally to inside consigliere as he takes over as Mr. Trump's fourth White House chief of staff in 38 months.
As his three predecessors have found out, there is no more thankless and pointless job than Chief of Staff for Trump. The Chief of Staff's job is to manage virtually everything, from messaging to policy. But Trump refuses to be managed. He cannot stay on message, always blurting out the one thing he isn't supposed to say, and he has no interest at all in the details of public policy. That's why his defenders sound like incoherent idiots on TV, because they're often having to defend the indefensible. And if you dare to disagree with him on anything at all, he'll simply shun you, as General John Kelly quickly found out. Working for Trump in any job would be a nightmare, but this job in particular simply can't be done effectively given Trump's behavior.