For two years, Trump has publicly hammered Federal Reserve Board chairman Jerome Powell, his own appointee, and demanding that the Fed reduce interest rates even further than they already have to stimulate economic growth. Now facing a stock market crashing because of the coronavirus, he reportedly blew up at Treasury Secretary Steven Mnuchin and demanded that he put more pressure on Powell to reduce the interest rates.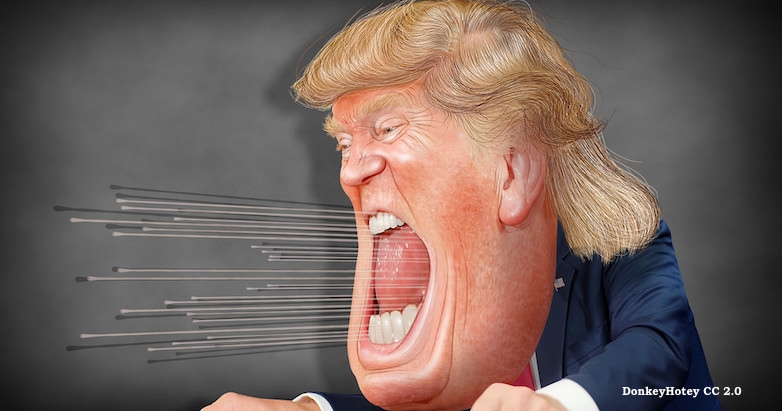 President Trump, in an explosive tirade Monday, urged Treasury Secretary Steven Mnuchin to encourage Federal Reserve Chair Jerome H. Powell to do more to stimulate the economy, three officials familiar with the exchange said, revealing the president's mounting fury as his administration struggles to corral economic fallout from the novel coronavirus.

Trump has frequently complained about the Fed in public for at least two years, but his latest effort to pressure Mnuchin to privately push for action has not been previously reported.

During that tense Monday meeting in the Oval Office, Trump fumed that Powell never should have been appointed and is damaging the nation and his presidency.
And yet it was Trump who appointed him as Fed chairman. And the reality is that the Fed is out of bullets when it comes to the economy. The key interest rate is already only 1.25%, and they dropped it half a point just 10 days ago. It did nothing to settle the markets. Because the truth is that people aren't spending and investing in stocks at this point not because interest rates are too high but because they don't have any idea what will happen with the coronavirus or with the current oil price war between Russia and Saudi Arabia. That uncertainty is leading investors to sit tight and take a wait and see approach, and lowering interest rates isn't going to change that a bit.