The United States Court of Appeals for the District of Columbia Circuit has ruled that House committees do have the right to see the grand jury testimony from the Robert Mueller investigation. Ordinarily that testimony is secret, but there is an exception to that secrecy for legal investigations, an exception put in place with the Nixon impeachment investigation.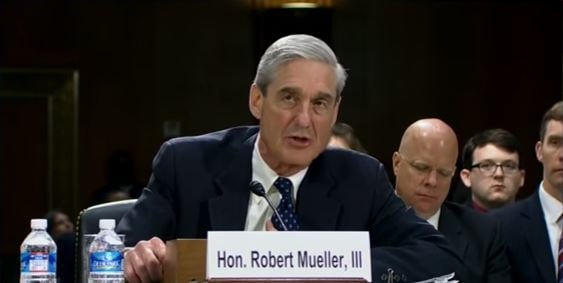 The House has a right to see secret grand-jury evidence gathered in the Russia investigation, an appeals court ruled on Tuesday in a victory for Congress's power to gather information for an impeachment inquiry.

In a 2-to-1 decision, a panel on the United States Court of Appeals for the District of Columbia Circuit upheld a lower-court ruling that the House had a right to gain access to the information, which was gathered by the special counsel, Robert S. Mueller III, using a grand jury and blacked out in the report on his investigation released last year. The Trump administration had appealed that ruling.

Usually, Congress has no right to view grand jury evidence. But in 1974, the courts permitted lawmakers to see such materials as they weighed whether to impeach President Richard M. Nixon. Last summer, as the House Judiciary Committee weighed whether to impeach Mr. Trump, the panel sought a judicial order to see certain Mueller grand jury materials, too.

Judge Judith Rogers, an appointee of President Bill Clinton, and Judge Thomas Griffith, an appointee of President George W. Bush, sided with Congress. They ruled that lawmakers' need for the information outweighed the general interest in keeping grand jury evidence secret, and that an impeachment inquiry fit within an exception to the secrecy rules for judicial proceedings.

"The committee states that it needs the unredacted material to review these findings and make its own independent determination about the president's conduct," Judge Rogers wrote, adding: "Courts must take care not to second-guess the manner in which the House plans to proceed with its impeachment investigation or interfere with the House's sole power of impeachment."
So basically it was a separation of powers decision. The Trump DOJ will undoubtedly appeal this ruling to the Supreme Court, but the only way they can reverse the outcome is to overturn the Nixon-era ruling and that seems pretty unlikely. Time will tell.