The Foundation for Moral Law, a group founded by former Alabama Supreme Court Chief Justice Roy Moore, has filed a brief in the lawsuit against Kim Davis for refusing to give a marriage license to a gay couple arguing for the Supreme Court to overturn that ruling, which is only five years old. But that ruling isn't even at issue in the case.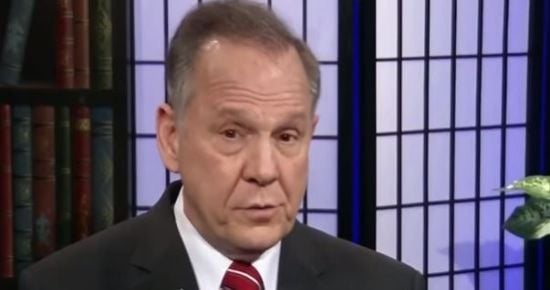 After a district court and the U.S. Court of Appeals for the 6th Circuit ruled against Davis, who is represented by Liberty Counsel's Mat Staver, she asked the Supreme Court to review the case. And that smelled like an opportunity to the Foundation for Moral Law. A Thursday press release from the group noted that the author of the Obergefell ruling, former Justice Anthony Kennedy, has since been replaced by Brett Kavanaugh, who nomination and confirmation were supported and celebrated by anti-equality religious-right groups.

"Now that Justice Kavanaugh has replaced Justice Kennedy, we hope that the Supreme Court will once again allow the states to recognize marriage for what it is: a union between one man and one woman for life," Kayla Moore said in the foundation's press release.

Religious-right groups denounced Obergefell as illegitimate from the moment it was announced, and are intent on reversing it and stripping same-sex couples of the right to get married.
But here's the problem: The legitimacy of that ruling is not being considered in the appeal. The appeal is based on Davis' claim of qualified immunity, arguing that since the action she took was done in the course of carrying out her official duties, she can't be held responsible for it. Both the district and appeals court ruled against Davis and the Supreme Court agreed to hear the case next term. When the court accepts a case, they don't just accept any argument the two sides want to argue, they accept it to evaluate the specific issues in the cert petition. The validity of the Obergefell ruling is not a question the court agreed to consider in this case. It is incredibly unlikely that they would go beyond the boundaries of that petition.