Most of the Fox News hosts, especially Sean Hannity and Laura Ingraham, pushed Trump's "this is all a hoax designed to damage me" line about the coronavirus right up until Trump decided that it was a serious problem and a national emergency. Now suddenly they've switched to his new position. Quelle surprise.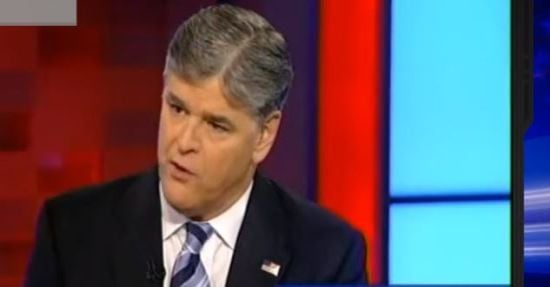 With Trump's declaration on Friday that the virus constitutes a national emergency, the tone on Fox News has quickly shifted.

On his program on Friday, Hannity — the most watched figure on cable news — lauded the president's handling of what the host is now, belatedly, referring to as a "crisis."

"Tonight, we are witnessing what will be a massive paradigm shift in the future of disease control and prevention," he said. "A bold, new precedent is being set, the world will once again benefit greatly from America's leadership. . . . The federal government, state governments, private businesses, top hospitals all coming together, under the president's leadership, to stem the tide of the coronavirus."

In all, it has been a complicated dance for a network whose hosts are among Trump's most ardent boosters and defenders — an increasingly challenging position to take as the crisis grew in magnitude. Trump, meanwhile, has long looked to Fox News and its personalities for guidance and approval, a dynamic that may have been pivotal this week after host Tucker Carlson reportedly visited with the president in person to urge him to take the coronavirus seriously.

Until then, Trump's allies on Fox News were inclined to take the same stance that the president himself promoted for several weeks — that this coronavirus that had sickened and killed thousands of people in China was no worse a threat than the seasonal flu.
It isn't a news outlet, it's a propaganda operation. And apparently, Tucker Carlson, the only Fox Host who took the problem seriously in the first place, actually met with Trump in person to talk him into changing his approach. And now Trump is borrowing Carlson's language, calling it the "Chinese virus."