Jim Hoft, owner of Gateway Pundit and the man who has earned the nickname "dumbest man on the internet," went on InfoWars with Alex Jones and claimed that the whole coronavirus crisis is just a "deep state" hoax designed to bring down Trump and destroy his residency. I'm sure they also made Jones drive drunk.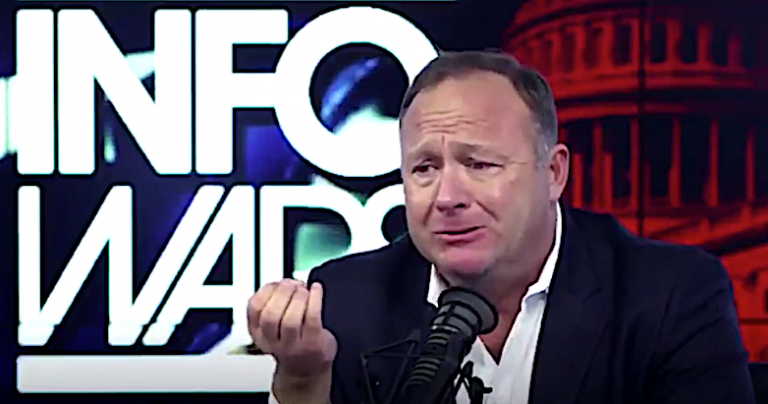 During the March 17 edition of The Alex Jones Show, Jim Hoft — the head of conservative media outlet The Gateway Pundit — said that he and his brother are "both big fans of Infowars" before claiming that World Health Organization Director-General Tedros Adhanom Ghebreyesus (who Hoft called "that guy from Ethiopia") has been overstating the mortality rate of COVID-19.

Jim Hoft said that "we're looking at something that's been contrived at this point" and claimed "at this point we are not seeing anything that should have brought this country to its knees like it has" before blaming the media for having "created this crisis."

Hoft went on to praise Trump's response to coronavirus, saying that he should not be blamed for any coronavirus deaths but that "in the next couple days, maybe a week, maybe two, he needs to look at the real numbers and then re-decide, and make another decision what's best for the country." Hoft also said that the coronavirus crisis "is the third time that the deep state is trying to take [Trump] out."

During a later segment, Alex Jones called the coronavirus crisis "as synthetic as plastic fruit." Jones has been pushing the conspiracy theory that coronavirus is a man-made biological weapon that was created by globalists and other nefarious actors in an attempt to depopulate the planet.
I love this logic that is being repeated by right-wing conspiracy nuts that since impeachment failed, this must also be an attempt to have Trump removed as president. Logic!