A Marine officer faces a court martial over his white supremacist activities and lies about them to military investigators. The Marine Corps revealed the specific charges he faces this week. His actions took place at and around the military base in Quantico, Virginia in 2018 and 2019: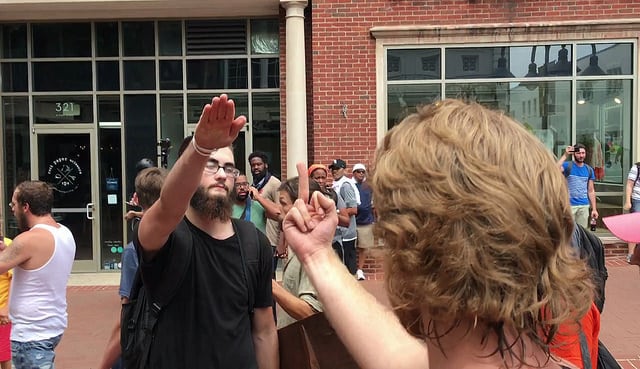 Marine 2nd Lt. Felippe Maher could face a general court-martial on charges that he was a member of a white supremacist group and then lied about it, the Marine Corps confirmed on Wednesday…

Maher has been charged with violating a lawful general regulation by allegedly "knowingly and wrongfully participating in a conduct that involves actively advocating supremacist and extremist doctrine, ideology, and causes," said Capt. Sam Stephenson, a spokesman for Marine Corps Combat Development Command.

This extremist activity allegedly took place from Sept. 8, 2018 and April 3, 2019 at or near Marine Corps Base Quantico, Virginia, Stephenson told Task & Purpose on Wednesday.

Maher is also charged for allegedly "wrongfully getting a tattoo that is affiliated with, depicting, and symbolizing extremist philosophies, organizations, or activities," Stephenson said.

Furthermore, Maher is charged with making a false official statement for allegedly claiming, "Never have I been associated with, taken part of, currently joined with or ever will be associated with a white supremacist group," which was completely false, Stephenson said.
No word on what, if any, punishment he might get beyond a dishonorable discharge.