Hobby Lobby, which is owned by a major Christian righter who funds a whole bunch of projects, has changed its tune rather dramatically on the coronavirus. A week ago, they encouraged everyone to follow the advice of the CDC and scientific experts. Now they say they're staying open against scientific advice. What changed? The wife of the owner had a vision from God.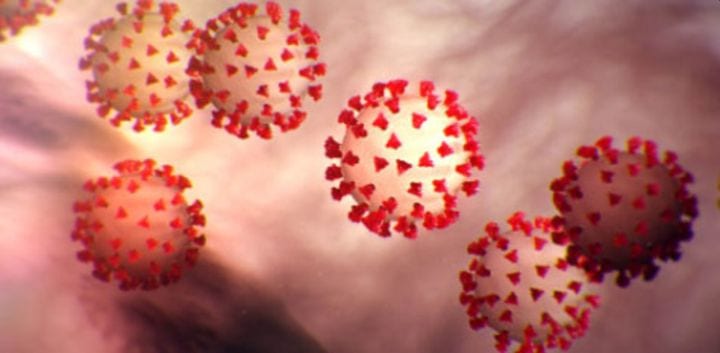 In a press release a week ago, the company said this:
Hobby Lobby continues to closely monitor the latest developments regarding the COVID- 19 coronavirus to ensure we are following recommendations from health authorities. We have also proactively implemented measures to help minimize risks of shopping in our stores.

We want to share information about some of our efforts to safeguard the health and safety of our valued customers and employees.

Enhanced Store Cleaning: We have increased the frequency of store cleaning, including more cleaning of areas regularly touched by customers and employees, with anti-viral cleaning products throughout the day.

Employees: We have restricted domestic employee travel except when absolutely necessary, and have prohibited all international travel. If an employee is suspected of having COVID-19 based on symptoms and/or known direct or indirect exposure, we will send that employee for medical care and to self-isolate at home, and will promptly coordinate with public health officials.

Shopping Online. For our valued customers who prefer to shop from home during this time, we have more than 70,000 items available on hobbylobby.com, and are offering free shipping on orders of $50 or more until midnight pacific time on March 28, 2020.

We encourage everyone to stay informed with the latest information, such as guidance from the U.S. Centers for Disease Control and Prevention.

We deeply appreciate all of our customers and employees, and look forward to a return to normalcy very soon.
But now they just sent a very different letter to their employees: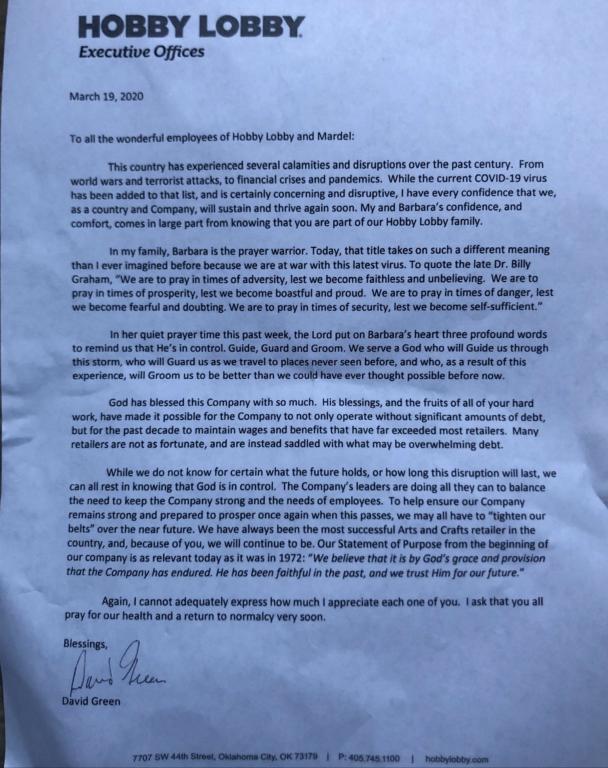 Amazing what hearing a few voices in your head will do to someone.