My favorite crackpot, Larry Klayman, the dumbest lawyer in America not named Mat Staver, is back with a shiny new lawsuit that will last about 60 seconds in court. He's filed a $20 trillion lawsuit against China for creating and releasing the coronavirus in a bioweapons lab in Wuhan. It's a class action lawsuit where the class is pretty much everyone on the planet.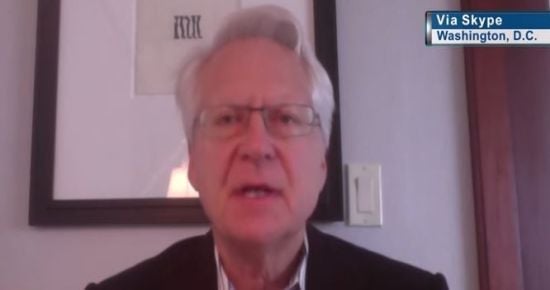 The lawsuit made clear from the very start what it was all about: "CLASS ACTION COMPLAINT CONCERNING MASSIVE DAMAGE CAUSED BY DEFENDANTS AS A RESULT OF CLOVID-19 RELEASE FROM AN ILLEGAL AND INTERNATIONALLY OUTLAWED BIOWEAPONS FACILITY IN THE CITY OF WUHAN OF THE PEOPLE'S REPUBLIC OF CHINA."

Klayman alleges that COVID-19 was "designed by China to be a biological weapon of war." Whether or not China intended to release it, Klayman claims that China violated "U.S. law, international laws, treaties and norms."

"Because China has agreed by treaty to outlaw such weapons, these actions cannot be official governmental actions of the People's Republic of China and are not subject to any possible claim of legal immunity from suit," the lawsuit said. "Although the actual release of the COVID-19 bioweapon appears to have been unintentional and not intended to be released in the laboratory's backyard, the purpose of maintaining the virus within the laboratory was to use it to kill U.S. citizens and other persons and entities in nations perceived to be an enemy of China."

"COVID-19 is an extremely dangerous disease, because it has an extremely aggressive nature, was designed to mutate from person to person, spreads very quickly and easily, no vaccine exists yet on account of it being a new disease, the means of transmission are not fully known with certainty, and treatments are only just being worked out, and the disease appears to be about ten times as deadly as the flu," the lawsuit continued. "COVID-19 was designed by China to be a very "effective" and catastrophic biological warfare weapon to kill mass populations."

For its "callous and reckless indifference and malicious acts," China should pay at least $20 trillion dollars, Klayman argued.
As the old saying goes, if Larry Klayman didn't exist I would have to invent him. He's truly the gift that keeps on giving.