Despite Trump's repeated claims that we have the coronavirus problem under control — and that it was all a hoax anyway — the New York Times reports that the United States has now surpassed China and Italy in the total number of people infected with the virus. But don't worry, people — Trump has it under control.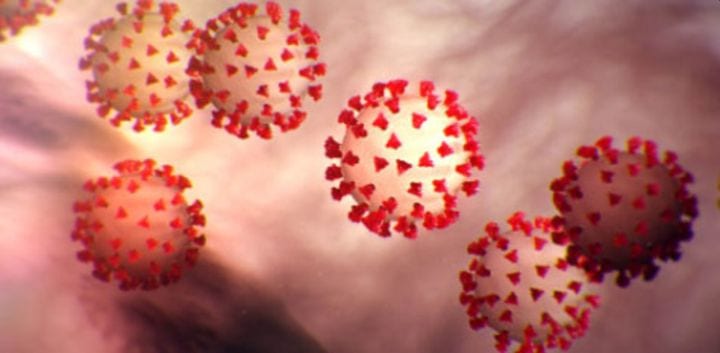 Scientists warned that the United States someday would become the country hardest hit by the coronavirus pandemic. That moment arrived on Thursday.

In the United States, at least 81,321 people are known to have been infected with the coronavirus, including more than 1,000 deaths — more cases than China, Italy or any other country has seen, according to data gathered by The New York Times…

A series of missteps and lost opportunities dogged the nation's response.

Among them: a failure to take the pandemic seriously even as it engulfed China, a deeply flawed effort to provide broad testing for the virus that left the country blind to the extent of the crisis, and a dire shortage of masks and protective gear to protect doctors and nurses on the front lines, as well as ventilators to keep the critically ill alive.

"This could have been stopped by implementing testing and surveillance much earlier — for example, when the first imported cases were identified," said Angela Rasmussen, a virologist at Columbia University in New York.

"If these are the cases we've confirmed, how many cases are we still missing?" she added.
Given how far behind we are on testing, the actual number is undoubtedly far higher than we know at the moment. Let me just leave these here:
Jan. 22: "We have it totally under control."
Jan. 30: "We think we have it very well under control. We have very little problem in this country at this moment — five. And those people are all recuperating successfully. But we're working very closely with China and other countries, and we think it's going to have a very good ending for it. So that I can assure you."
Feb. 10: "I think the virus is going to be — it's going to be fine."
Feb. 14: "We have a very small number of people in the country, right now, with it. It's like around 12. Many of them are getting better. Some are fully recovered already. So we're in very good shape."
Feb. 19: "I think it's going to work out fine. I think when we get into April, in the warmer weather, that has a very negative effect on that and that type of a virus. So let's see what happens, but I think it's going to work out fine."
Feb. 24: "The Coronavirus is very much under control in the USA. … Stock Market starting to look very good to me!"
Feb. 25: "You may ask about the coronavirus, which is very well under control in our country. We have very few people with it, and the people that have it are … getting better. They're all getting better. … As far as what we're doing with the new virus, I think that we're doing a great job."
Feb. 26: "Because of all we've done, the risk to the American people remains very low. … When you have 15 people, and the 15 within a couple of days is going to be down to close to zero. That's a pretty good job we've done."
Feb. 28: "I think it's really going well. We did something very fortunate: we closed up to certain areas of the world very, very early — far earlier than we were supposed to. I took a lot of heat for doing it. It turned out to be the right move, and we only have 15 people and they are getting better, and hopefully they're all better. There's one who is quite sick, but maybe he's gonna be fine. … We're prepared for the worst, but we think we're going to be very fortunate."
Feb. 28: "It's going to disappear. One day, it's like a miracle, it will disappear."
March 9: "So last year 37,000 Americans died from the common Flu. It averages between 27,000 and 70,000 per year. Nothing is shut down, life & the economy go on. At this moment there are 546 confirmed cases of CoronaVirus, with 22 deaths. Think about that!"
March 10: "As you know, it's about 600 cases, it's about 26 deaths, within our country. And had we not acted quickly, that number would have been substantially more."
March 10: "And it hit the world. And we're prepared, and we're doing a great job with it. And it will go away. Just stay calm. It will go away."
March 12: "It's going to go away. … The United States, because of what I did and what the administration did with China, we have 32 deaths at this point … when you look at the kind of numbers that you're seeing coming out of other countries, it's pretty amazing when you think of it."
March 15: "This is a very contagious virus. It's incredible. But it's something that we have tremendous control over."
Trump's fantasy world is literally killing people.