Rush Limbaugh is all-in on supporting Trump's handling of the coronavirus crisis and he's using the tried-and-true tactic of anti-intellectualism so popular on the right. Who are those egg-headed "scientists" with their "degrees," he wonders. Probably part of the deep state, so we should trust an ignorant reality show host instead.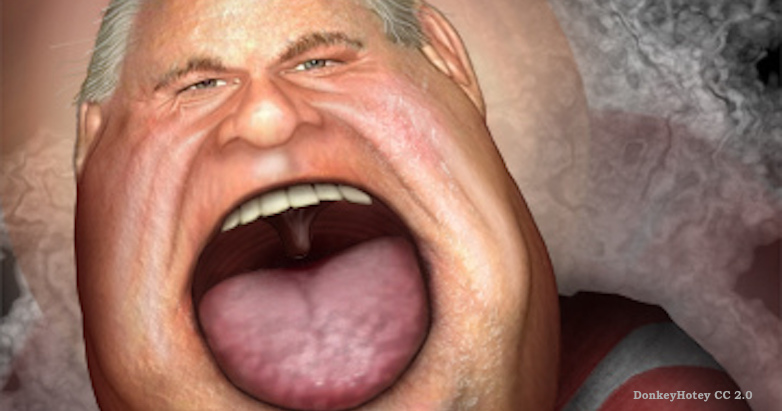 RUSH LIMBAUGH (HOST): It's a fascinating case study to me, and it's worrisome and it's troublesome. And then the other side of it is, through all of this, I've never had any doubt we're going to come out of it. I've never had any doubt we're going to come out of it stronger, and we're going to come out of it healthy. And I think it's imperative that we have somebody like Donald Trump, who is outside the establishment, expert class, who has a history of solving problems, to actually lead the country through this.

You know, we've talked about the "Deep State" all these years since Trump was elected — the Trump-Russia collusion, the FBI — well, the Deep State extends very deeply. And the American people did not elect a bunch of health experts that we don't know. We didn't elect a president to defer to a bunch of health experts that we don't know. And how do we know they're even health experts? Well, they wear white lab coats, and they've been in the job for a while, and they're at the CDC and they're at the NIH, and they're up, well — yeah, they've been there, and they are there. But has there been any job assessment for them? They're just assumed to be the best because they're in government. But, these are all kinds of things that I've been questioning.
Limbaugh is more eloquent than most, but he might as well be some ignorant hillbilly saying "I ain't never had no need for book learnin'." And the thing is, I have no doubt that he doesn't actually believe any of this. He's undergoing treatment for lung cancer right now. Do you think for a minute he isn't listening to his doctors? Do you think he's calling up Chuck Woolery to find out what he thinks he should do? Of course not. He's just pandering to an audience of stupid people. After all, that's what has made him rich.