Donald Trump isn't just ignorant, he's also a terrible strategic thinker. He blurts out admissions that he doesn't realize damage his agenda. He did it again in a press conference when he admitted that he told Mike Pence to ignore requests for help from Washington and Michigan because the governors of those states haven't kissed his butt enough.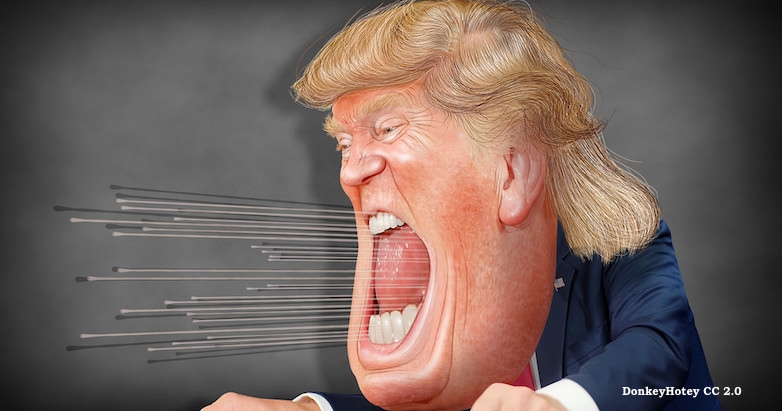 Appearing at the daily White House briefing, Trump disclosed that he has told Vice President Pence, who is leading the coronavirus task force, not to call the governors of Michigan and Washington state because those governors had been critical of Trump and the federal response.

"When they're not appreciative to me, they're not appreciative to the Army Corps, they're not appreciative to FEMA, it's not right," Trump said.

He then added: "I say, 'Mike, don't call the governor of Washington; you're wasting your time with him. Don't call the woman in Michigan. It doesn't make any difference what happens.' You know what I say: 'If they don't treat you right, I don't call.' He's a different type of person; he'll call quietly anyway."

Those states are particularly important. Washington state was the first real hot spot in the United States for the coronavirus outbreak. Michigan, which has among the nation's highest rates of the virus, is also a key swing state in the 2020 election. You wonder if Trump's comments about not wanting to communicate with Gov. Gretchen Whitmer (D) during a crisis might be used against him in his reelection campaign.
"That woman in Michigan." She doesn't have a name, apparently. This is really quite a remarkable admission, and yes it could very well hurt him in the election here in Michigan, which is one of the three key states that won the 2016 election for him. But Trump thinks he's invincible, an arrogance that explains a lot of his behavior.