Noted scientists "Coach" Dave Daubenmire sees through all that false propaganda about the coronavirus coming from so-called doctors and the government. He knows the real truth about the matter, which is that there is no virus at all, it's really a reaction to radiation generated by that newfangled 5G thingamajig.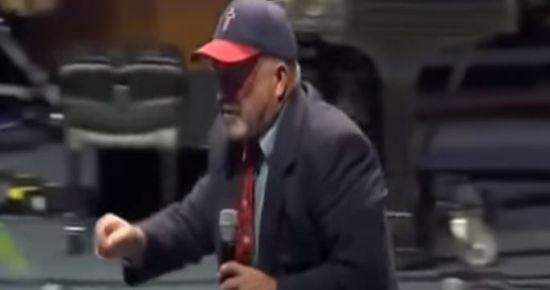 Dave Daubenmire declares that COVID-19 is not a virus at all, but a reaction to the radiation created by 5G technology. pic.twitter.com/DXfTkOv8Yb

— Right Wing Watch (@RightWingWatch) March 31, 2020
Real scientists say they'll take his argument very seriously and so some research on the matter. And by "research," I mean gut laughing.