One of the innumerable lies Trump has been telling is that the problem with the delay in testing for the coronavirus is a result of having "inherited" a flawed test from the Obama administration. The problem is obvious: No such test could possibly have existed until the virus appeared and was sequenced. The initially flawed test from the CDC was created in the last three months.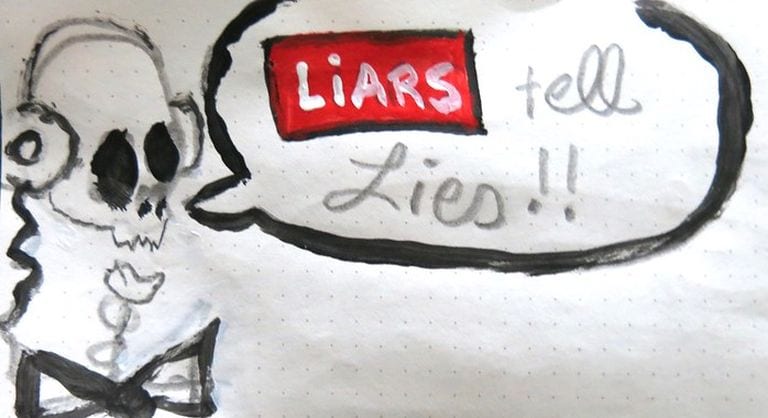 "We inherited a broken test," he said on Fox News' "Fox and Friends" March 30.

Trump said much the same the day before during a Rose Garden press conference.

"We took over a dead, barren system," Trump said. "That didn't work, because when CDC first looked at their test, the biggest problem they had is, the test didn't work. That wasn't from us. That's been there a long time. Now we have the best tests in the world."
100% false, as would be obvious to anyone with the most basic understanding of science.
Trump's assertion that the test "wasn't from us," gets things backwards. There could be no test for the virus that causes COVID-19 until the virus emerged.

Trump's claim that his administration inherited a broken test "doesn't make sense," said infectious disease researcher Christopher Mores at George Washington University's School of Public Health.

"The (Centers for Disease Control) designed it and validated it and deployed it," Mores said. "It has since been found to have multiple problems and has been changed to address some of these."

China officially reported the new disease Dec. 31, 2019. It sent a genetic map of the viral DNA to the world community Jan. 7, 2020.
PolitiFact rates this as a Pants on Fire lie. Another one, on top of the hundreds of other claims he's made that got such a rating.