Michael Atkinson, the Inspector General of the Intel Community who was just fired by Trump for forwarding a whistleblower's complaint about Trump's corrupt dealings with Ukraine to the intelligence committees in Congress as required by law, has released a statement condemning Trump for retaliating against those who put their integrity and the rule of law above his political interests.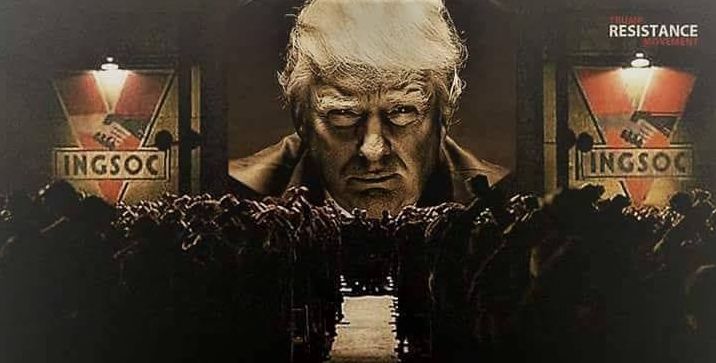 "As an Inspector General, I was legally obligated to ensure that whistleblowers had an effective and authorized means to disclose urgent matters involving classified information to the congressional intelligence committees, and that when they did blow the whistle in an authorized manner, their identities would be protected as a guard against reprisals," he wrote. "It is hard not to think that the President's loss of confidence in me derives from my having faithfully discharged my legal obligations as an independent and impartial Inspector General, and from my commitment to continue to do so," he said. No kidding. He also encouraged others to follow his example. "Those of us who vowed to protect a whistleblower's right to safely be heard must, to the end, do what we promised to do, no matter how difficult and no matter the personal consequences," he said.
This goes back to Trump behaving like a Mafia boss, not a president. The job of everyone he hires, in his view, is to protect him no matter what. Telling the truth is the single worst thing they can do and triggers reprisals and retaliation.
NEW: Statement from Michael Atkinson, Intel Community IG who Pres Trump fired after he told Congress about whistleblower Ukraine complaint.

Atkinson says he was "legally obligated to ensure that whistleblowers had an effective and authorized means to disclose urgent matters." pic.twitter.com/HIv49kBm6H

— Yamiche Alcindor (@Yamiche) April 6, 2020