Donald Trump revealed the thing he truly cares about the most — high ratings. In a tweet, he bragged about how his coronavirus press conferences receive sky-high TV ratings, rivaling Monday Night Football. Because it doesn't matter that he lies constantly during those events as long as a lot of people tune into to hear those lies.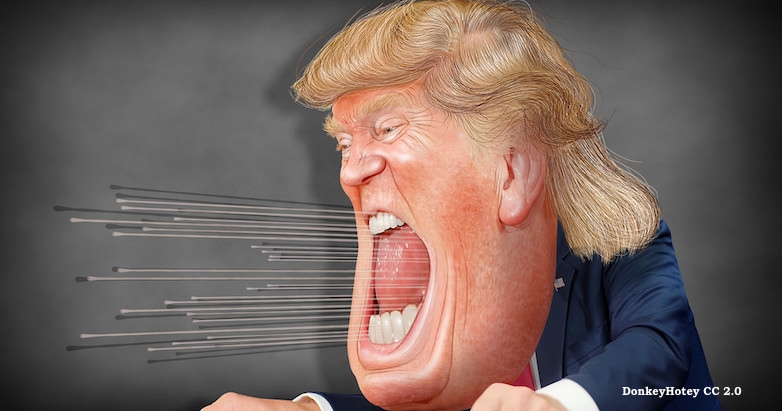 The Radical Left Democrats have gone absolutely crazy that I am doing daily Presidential News Conferences. They actually want me to STOP! They used to complain that I am not doing enough of them, now they complain that I "shouldn't be allowed to do them." They tried to shame…..

— Donald J. Trump (@realDonaldTrump) April 8, 2020
…the Fake News Media into not covering them, but that effort failed because the ratings are through the roof according to, of all sources, the Failing New York Times, "Monday Night Football, Bachelor Finale" type numbers (& sadly, they get it $FREE). Trump Derangement Syndrome!

— Donald J. Trump (@realDonaldTrump) April 8, 2020
Trump is truly the TV president. He really sees the world as a giant reality show that he's hosting and all that matters is that this reality show gets high ratings. And to do that requires spectacle and drama, not accuracy or thoughtfulness. He's not capable of those anyway. He's little more than a snake oil salesman.