Trump did an interview with Sean Hannity in which he repeated his claim that the states are exaggerating the need for more ventilators. The "evidence" he cites to support that claim? A report on Hannity's own show that cherry picked specific hospitals and cities where the worst hasn't happened yet.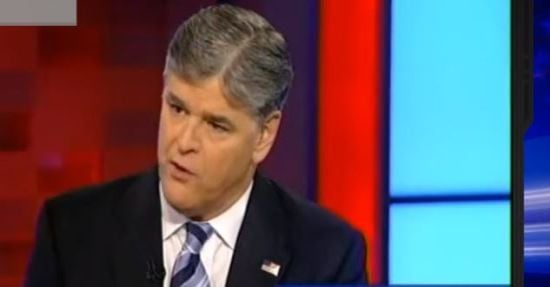 President Donald Trump claimed Tuesday that he was "right" that states did not need as many ventilators as they requested amid the coronavirus pandemic, in part because he saw the numbers discussed on Sean Hannity's Fox News show.

Trump told Hannity that he was "right" that states are "not needing nearly as many beds as they thought. They're not needing as many ventilators as they thought."

"In fact, I just saw on your show — and a couple of other people just reported back to me — that everyone is in great shape from the standpoint of ventilators, which are very hard because they are expensive, and they're big, and you know, they are very high tech," Trump added. "But they are very hard to get, and we are building thousands of them. And we have that in good shape."
So in a single paragraph:
1. We don't need more ventilators.
2. Ventilators are very hard to get and make.
3. We're building thousands of the ventilators we don't need.
4. Nothing to see here, everything's just fine.
But all of this is nonsense. First, we need to prepare for the worst case scenario. Second, many hospitals are running such a shortage that they're forced to retrofit other equipment to function as makeshift ventilators. Third, we are nowhere near the peak on this yet. We've still only tested a small fraction of the people who need to be tested. As more people get tested, more will be diagnosed with it and hospitalized. That will seriously increase the need for more beds and more ventilators.