Professional con artist and sycophantic Trump fan Jerry Falwell, Jr. and Liberty University are facing a class action lawsuit from students for their coronavirus response, or rather non-response. He kept the campus open but allowed those students who wanted to to attend classes online.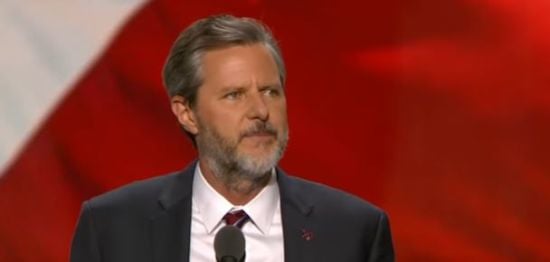 A student has filed a class-action lawsuit against Liberty University over the school's response to the coronavirus crisis, seeking refunds of thousands of dollars of tuition paid for the spring semester.

A plaintiff identified only as "Student A," citing a fear of retaliation and harassment, accuses the school and its president, Jerry Falwell Jr., of downplaying the crisis and refusing to refund fees for services that are no longer available.

"Liberty University is, in a very real sense, profiting from the COVID-19 pandemic—keeping its campus and campus services 'open' as a pretext to retain Plaintiff's and the other Class members' room, board and campus fees, despite no longer having to incur the full cost of providing those services, all the while putting students' finances and health at risk," the student's lawsuit reads…

"Liberty's decision to tell its students that they could remain on campus to continue to use their housing, meal plans, parking, and the benefits of the services and activities for which their fees paid, was not only illusory and empty—because there were no more on-campus classes—but it was also extremely dangerous and irresponsible," Student A said in the lawsuit.
Sounds like a scam to me.