Jerry Falwell, Jr., president of Liberty University, has refused to comply with the recommendations of scientists and the CDC and defended Trump to the hilt, has predictably triggered a major outbreak of coronavirus in Lynchburg. But all he has to offer are excuses and denial.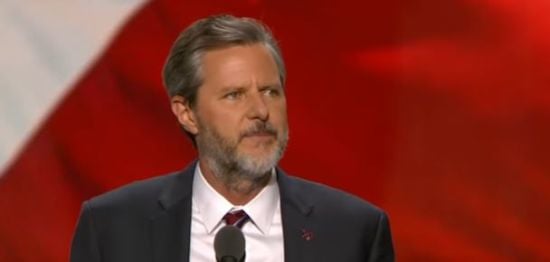 Jerry Falwell Jr.'s angry counteroffensive against critics of his decision to invite Liberty University students back to its Lynchburg, Va., campus after spring break has played out in the media, the courts, even with the campus police.

But his campaign has been undermined by the spread of a virus he cannot control.

Since March 29, when the first case was diagnosed in a Liberty student living off-campus, confirmed coronavirus cases in the Central Virginia health district, which surrounds Lynchburg and Liberty, have grown from seven to 78. One person has died. On Tuesday, a Lynchburg city police officer tested positive, forcing another officer into quarantine and setting off a furious effort to trace all of the infected officer's contacts.

It is not known whether any of those cases are linked to returning Liberty students, but the university community is exposed as well. Liberty said on Wednesday night that two employees had tested positive for the coronavirus, two more had results pending, and seven were quarantined at home. Beyond the one acknowledged infection in a student, who the university said was not enrolled in classes, test results are due Friday on another student. Two other students have been relocated and quarantined in an annex with "no symptoms, no test."
This was pretty much the most predictable thing ever.