One of Jim Bakker's standard claims is that Christians are going to be killed or locked up by "them." He's making that claim more specific, saying that people will begin to kill preachers too. And of course, God told him this directly.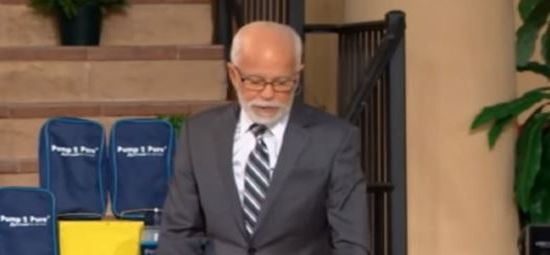 "We supported the president, and so they want to destroy me," Bakker said. "God spoke to me a year ago or more that the next thing that's going to happen is that people are going to kill preachers who believe in the Bible, that believe the whole Bible is the truth."

Bakker warned that the day will soon come in which anyone who preaches against reproductive rights or marriage equality is "going to be eliminated."

"I'm very serious [about] it," he said. "I know what's coming. I know what the Spirit of God is saying."
I wish I had a nickel for every time Bakker had made such a prediction. The Bible, of course, would consider Bakker a false prophet and he'd be stoned to death.