The Navy has discharged yet another white supremacist, this time a guy who recruited for Nazi group Atomwaffen while stationed in California. His connection to the group was first exposed by Gizmodo. One of his recruits was later arrested for plotting to bomb journalists.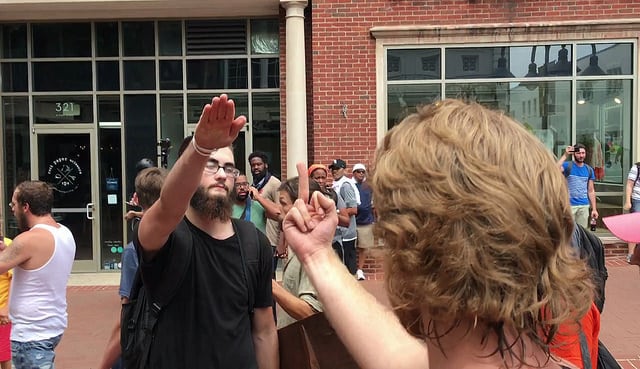 A sailor who was investigated for allegedly serving as a recruiter for a neo-Nazi group has been administratively separated from the Navy, said Cmdr. Ron Flanders, a spokesman for Naval Air Forces.

David Cole Tarkington had been assigned to Strike Fighter Squadron VFA-41 at Naval Air Station Lemoore in California, Flanders told Task & Purpose on Friday..

One of the Atomwaffen Division members whom Tarkington allegedly recruited was John Cameron Denton, who was arrested in February for allegedly targeting journalists, Gizmodo reported.
I've lost track of how many that is who've been discharged for ties to white supremacist and neo-Nazi groups, but it's a lot. The military has a serious problem with recruiting these types of extremists after loosening the rules governing recruiting because we needed more troops during the Iraq war.