Right-wing crackpot Dinesh D'Souza is pushing the common right-wing claim that hospitals are overstating the number of coronavirus deaths. They offer no evidence for this, of course, but evidence doesn't matter to them. If it must be true to support their current narrative, then by definition it is true. This has been the standard "reasoning" of Trump.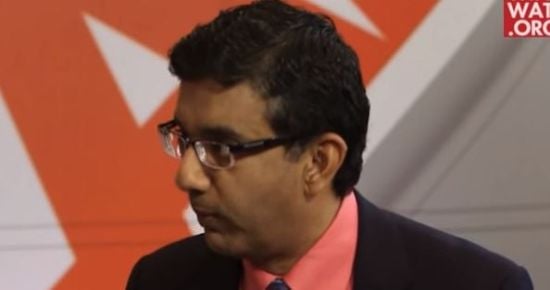 The #Coronavirus death toll in the US is not 40,000. That's the padded number, like measuring my height by standing on my toes. The real death toll is significantly lower. The medical establishment is trying to vindicate its false projections with an exercise in self-deception

— Dinesh D'Souza (@DineshDSouza) April 20, 2020
We don't approve of bogus accounting in other areas: sports games, the stock market, etc. We don't count tennis balls that are "almost in" as "in." So why should we tolerate dishonest #Coronavirus counts on the part of the CDC and the medical establishment? We should not!

— Dinesh D'Souza (@DineshDSouza) April 20, 2020
I love how he just treats this claim as a given, as if he has actual evidence and some way of knowing what the real death toll is. In fact, it's probably vastly understated due to the lack of testing. Once we have more widespread testing, that number will almost certainly increase significantly.