You'd think he would be the last person to file a lawsuit against a media outlet given the threat to freedom of the press, but Hannity doesn't care about things like the Constitution. So he's threatening to sue the NY Times for lying about his downplaying of the coronavirus threat. The Times just announced that they will not cave to such threats.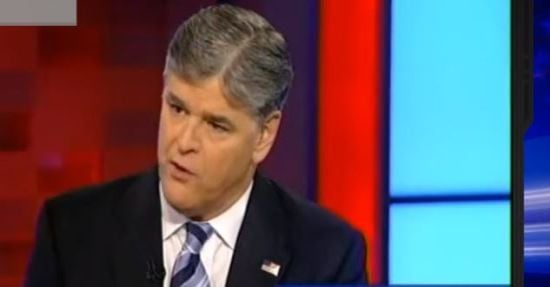 The New York Times brushed off Fox News primetime star Sean Hannity's threat of legal action on Monday night over several articles criticizing his coronavirus coverage, saying there was "no basis" to retract any of the pieces.

Hannity retained Charles Harder—a celebrity attorney famous from Hulk Hogan's lawsuit that destroyed Gawker—to push for an apology and retraction from The New York Times over a series of columns critical of the pro-Trump host.

"We have reported fairly and accurately on Mr. Hannity," a Times spokesperson told the Daily Beast on Monday evening. "There is no basis for a retraction or an apology."

In a lengthy and bellicose demand letter sent to the Times' general counsel and three columnists on Monday evening, Harder demanded that the paper pull down a series of stories for what the lawyer described as "mischaracterizing" Hannity's coverage of the coronavirus pandemic.
Ironically, it was a Supreme Court ruling that protects them against such lawsuits. This case has zero chance of success, which Hannity has to know. He just doesn't care.