Another Q Anon follower has been arrested after taking that fantasy seriously and threatening to kill political leaders, this time Joe Biden and Hillary Clinton. She went to New York armed with several knives after posting multiple threats on social media and chronicled the entire trip. She was met by law enforcement.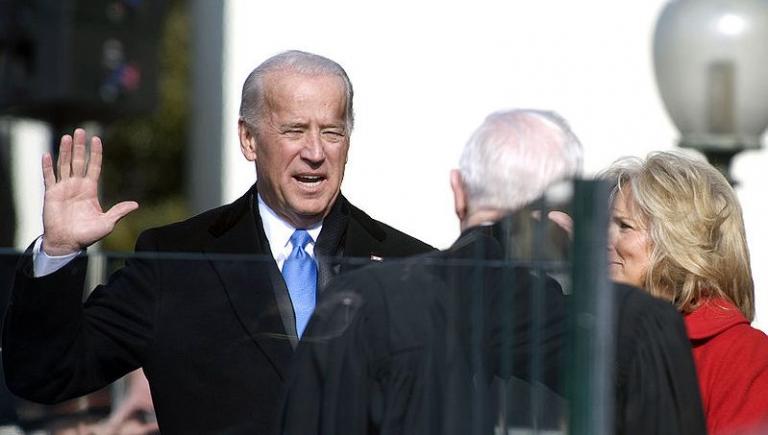 New York police officers arrested dancer Jessica Prim, 37, on Wednesday after she began to act strangely on a city pier. In a live video Prim posted on Facebook of her arrest, she ranted about saving children and claimed she had come to New York because of an internet conspiracy theory video about a "cabal" of pedophile Democrats.

"Have you guys heard about the kids?" a tearful Prim said as she was arrested. "OK, I'm not lying."

Shortly before her arrest, Prim posted on Facebook that Hillary Clinton and Biden "need to be taken out."

"Hillary Clinton and her assistant, Joe Biden and Tony Podesta need to be taken out in the name of Babylon!" Prim wrote. "I can't be set free without them gone. Wake me up!!!!!"
Wake me up? Let's start with "lock me up." These people are dangerous and she's not the first Q Anon follower to threaten the lives of political leaders, primarily Democrats. They have successfully demonized Hillary Clinton and others — literally demonized them.