Fox News host Laura Ingraham is working hard to blame immigrants for the coronavirus crisis, particularly at meatpacking plants. So much so that she's retweeting white supremacist group VDARE supporting that position. What will Fox News do about it? Absolutely nothing, of course.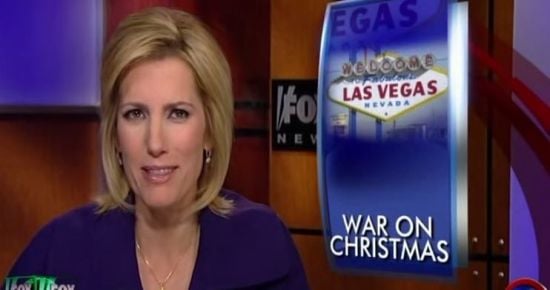 Fox News host Laura Ingraham retweeted a link Thursday night from white nationalist site VDare for an article blaming immigrant communities for the spread of coronavirus at meatpacking plants.
The retweet: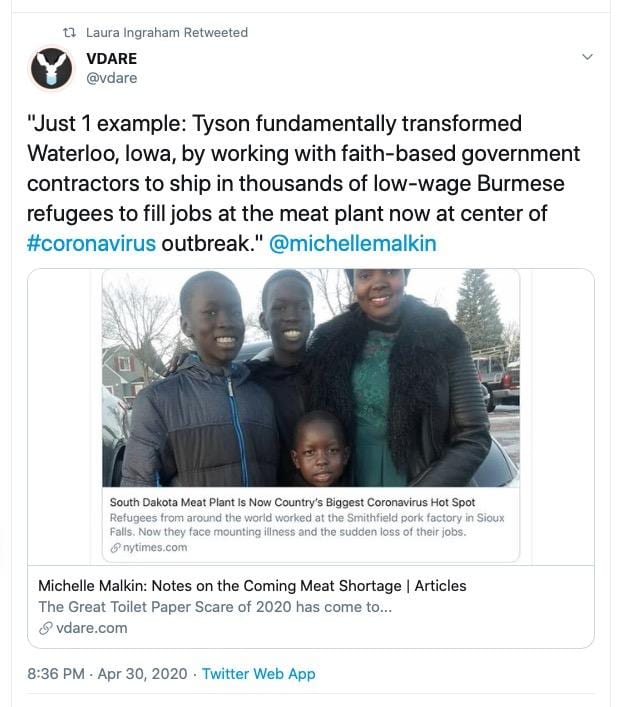 This isn't the first time a Fox host has retweeted a white supremacist group and the network has done nothing about it whatsoever. Some hosts get fired for spreading conspiracy theories while others promote neo-Nazi groups.