Donald Trump is showing his cluelessness and hypocrisy again by downplaying the importance of testing for coronavirus for others while getting daily tests himself after two members of the White House staff, his valet and Trump Press Secretary Katie Miller, tested positive for the virus. He makes a baffling argument against the use of the tests.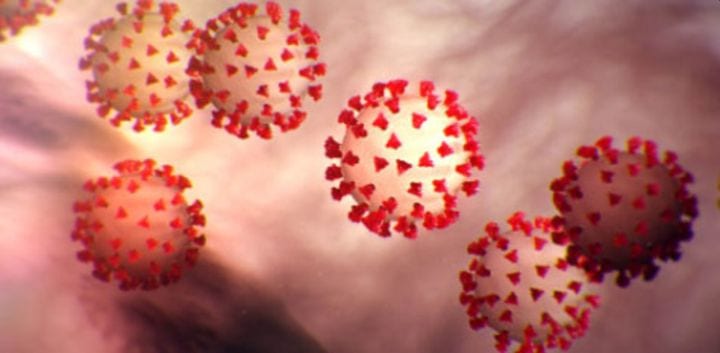 President Trump is increasingly dismissing the consensus of health experts, scientists and some of his Republican allies that widespread testing is key to the safe end of restrictions meant to slow the spread of the deadly coronavirus, saying Friday that "testing isn't necessary" and is an imperfect guide.

The president has played down the need for testing as he overrides public health recommendations that would prolong the closures of schools, businesses and much of daily life. Although he is now tested every day with a rapid-result machine, Trump has questioned the value of extensive testing as the gap between available capacity and the amount that would be required to meet public health benchmarks has become clearer.

Trump's comments came as a second employee in the White House complex tested positive for the coronavirus, a development that prompted increased testing for staff and other precautions not generally available to most Americans.

"This is why the whole concept of tests aren't necessarily great," Trump said at the White House, as he confirmed a positive test result "out of the blue" for a top staffer, Vice President Pence's press secretary, Katie Miller.

During a Friday morning interview on Fox News, Trump ticked approvingly through the current testing figures but did not say what level he thinks is optimal or safe to use as a national benchmark for economic reopening.
Trying to parse the argument he's making, it seems to be this:
1. Testing isn't perfect because it doesn't prevent infections from happening.
2. We've already got enough testing, but there's no standard for how much is enough or not enough.
Both are absurd. No one claims that testing prevents new infections. Rather, the argument is that more testing identifies those who have it and don't know it yet, which prevents them from spreading it and allows for early intervention that may help them survive and be healthy. And how much is enough? As many tests as we need to identify new infections. As many as doctors think we need, which we simply can't determine. The point is simply that we need access to all the testing we may need now and in the future.