Former Solicitor General Neil Katyal and his fellow Georgetown law professor Joshua Geltzer have an op-ed in the New York Times about Attorney General Bill Barr dropping the charges of lying to the FBI against former National Security Adviser Michael Flynn. They argue that the goal is not merely to exonerate Flynn but to destroy the institutions of law enforcement and the DOJ.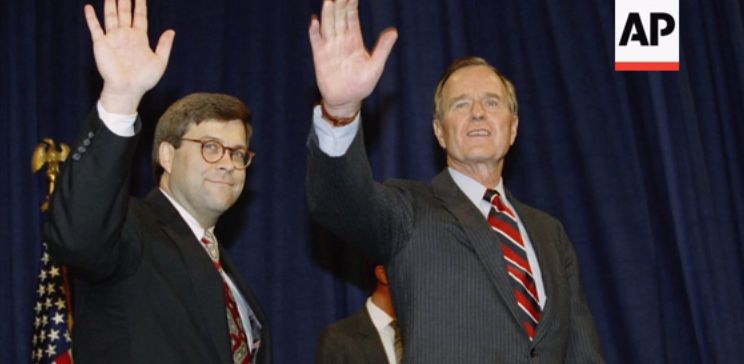 But it's important to understand why all Americans should be not just shocked but outraged. It's not just because Mr. Flynn won't go to jail or offer any service toward justice.

It's because this move embeds into official U.S. policy an extremist view of law enforcement as the enemy of the American people. It's a deception that Americans must see through — and that the federal judge overseeing Mr. Flynn's case, Emmet Sullivan, can reject by examining the Justice Department's rationale in open court and by allowing a future Justice Department to reconsider charges…

Here's the tell. The Justice Department's new position isn't that Mr. Flynn didn't lie — that couldn't be its position, because he did lie, and he admitted in federal court that he lied. Instead, the new filing argues that it was wrong for the F.B.I. to interview him in the first place. Look carefully at who the villain becomes in that narrative: not Mr. Flynn for lying, but the F.B.I. for asking the questions to which he lied in response.

And there's a second tell. If the goal was just to shield Mr. Flynn, Mr. Trump could simply have pardoned him. That would have been a regrettable abuse of the pardon power — but at least it would have left Mr. Trump owning the decision and would have spared the Justice Department of the patent, destructive corruption that its new filing represents. But that didn't happen — because institutional destruction isn't collateral damage for Mr. Trump. It's the very goal.
This fits in perfectly with so many other actions taken by Barr and Trump, so their theory makes perfect sense. They continually try to make the FBI and DOJ as the bad guy, not the guy who lied to them and admitted to it.