The Supreme Court this week will hear oral argument in the case involving congressional subpoenas for his tax returns and financial records and Trump is making an incredibly extreme argument. His attorneys are arguing that as president, he has absolute immunity not only against such subpoenas but against any and all investigations of any kind. Even Nixon didn't try an argument that far-fetched.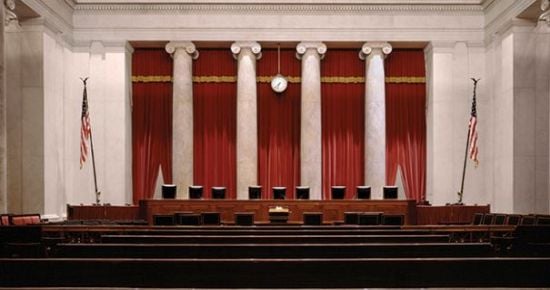 This week, Dwyer notes, justices for the High Court will "explore Trump's claim that he cannot be subjected to subpoenas or any criminal investigative process, by virtue of the demands of the presidency."…

"The assertion of expansive presidential power comes as Trump faces an array of mounting requests for his personal and business financial records," Dwyer reports. "His efforts to challenge the subpoenas in federal courts have, so far, been unsuccessful at every level."

Claire Finkelstein, who teaches criminal law at the University of Pennsylvania in Philadelphia, has major concerns about the power grab Trump is attempting.

Finkelstein told ABC News, "These are critical cases that are going to decide whether or not a president, in office, has presidential immunity for the duration of the time that he is sitting in office. It would literally put the president above the law if the Supreme Court sides with the president's lawyers in this case."
Even with this Supreme Court, it's highly unlikely that he'll win that argument. Even if one accepts the premise that the president can't be charged criminally while in office, that does not mean prosecutors and congressional investigators can't investigate to set up charges after he leaves office. It's an argument that has lost at every level and it likely will lose again.