Trump has fired another inspector general, this time Steve Linick, the IG who has been investigating Secretary of State Mike Pompeo. It's just the latest inspector general Trump has fired who is investigating some aspect of the administration. He isn't even pretending not to be totally corrupt at this point. The decision has put Pompeo on the hot seat.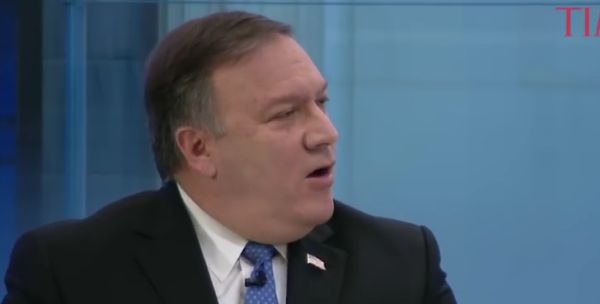 President Donald Trump's decision to oust the State Department's inspector general may wind up backfiring on Secretary of State Mike Pompeo, whose role in the dust-up and overall use of his perch at Foggy Bottom now face heightened scrutiny from Democrats.

Pompeo's wife, Susan, also could get dragged into any inquiries that arise.

The attention comes as Pompeo is under renewed pressure from fellow Republicans to jump into the Senate race in Kansas. The ex-congressman has repeatedly disavowed interest in the seat, even as his actions have suggested he was laying the groundwork to leap into the contest, just in case. Whatever his ambitions, Pompeo's critics say too many of his actions as America's chief diplomat seem designed to bolster his domestic standing with the GOP base.
This will be very interesting to watch.