The New York Times reports that Secretary of State Mike Pompeo refused to do an interview with the Inspector General who was fired by Trump. This after claiming that he was unaware of the investigation into actions by the Saudi government that fostered war in the Middle East.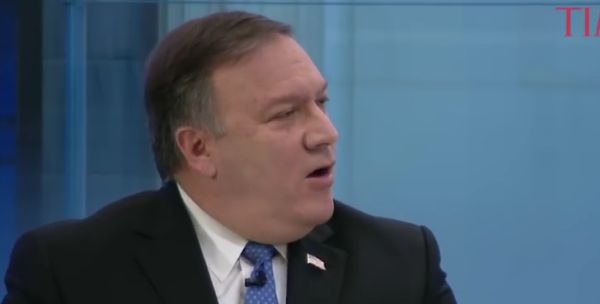 Mr. Pompeo chose instead to answer written questions from investigators working for the inspector general, Steve A. Linick, who was fired by President Trump on Friday.

That indicates that the secretary of state was aware of Mr. Linick's investigation and the specific lines of questioning about Mr. Pompeo's decision last year to resume the sales of bombs and other weapons, which had been stalled since 2017. Saudi Arabia has led Persian Gulf nations in an air war in Yemen that has resulted in large numbers of civilian deaths.
Secretary of State Mike Pompeo declined an interview request for the State Department inspector general's inquiry into whether the Trump administration acted illegally in declaring an "emergency" to bypass a congressional freeze on arms sales to Saudi Arabia and the United Arab Emirates, according to three people with knowledge of his actions.
Just another lie from the Trump administration.