The House is seeking the grand jury testimony for the Robert Mueller investigation and Attorney General Bill Barr is trying to stop them. The Supreme Court blocked a lower court ruling giving the House what they asked for, but also fast-tracked the case to require the DOJ to file their appeal quickly — but the final ruling will likely happen after the November election.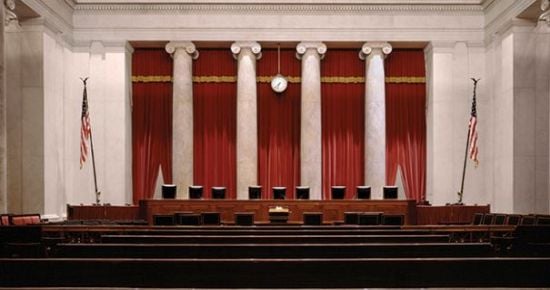 The Supreme Court on Wednesday temporarily blocked the release of parts of the report prepared by Robert S. Mueller III, the special counsel who investigated Russian interference in the 2016 election.

The court's order, concerning a request by the House Judiciary Committee for grand jury materials that the Justice Department had blacked out from the report provided to Congress, could mean that the full report would not be made available before the 2020 election.

The Supreme Court's brief order gave no reasons for blocking an appeals court ruling ordering the release of the full report while the justices considered whether to hear the case. It ordered the Justice Department to file a petition seeking review by June 1. There were no noted dissents.

The House told the justices that it sought information about whether President Trump had obstructed justice, a topic on which Mr. Mueller failed to reach a conclusion.
There is much speculation as to why Barr is fighting so hard to keep the grand jury testimony secret. The most reasonable seems to be that the testimony, which included Trump's written testimony, is that it shows that Trump lied to the grand jury, which would be criminal.