A Kentucky militant, a member of the 3 Percenters, was fired by a automotive company after a demonstration where he and others hung the governor — a Democrat, of course — in effigy. The militant's wife, also involved in the group, says they're the real victims in all of this.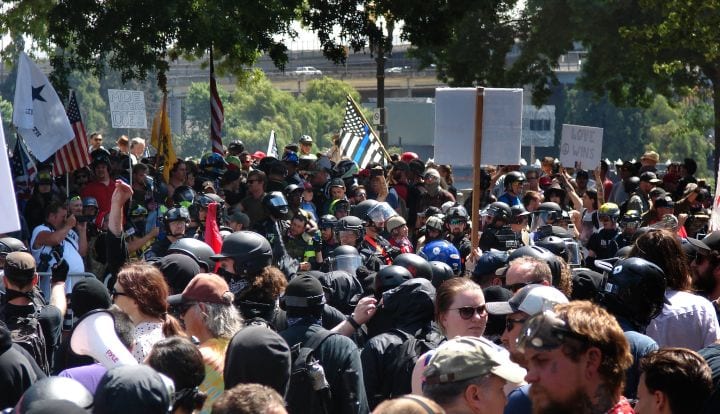 The protester who hoisted an effigy of Gov. Andy Beshear from a tree at the Kentucky state Capitol has been fired from his job at an auto dealership.

Terry Bush, president of the Kentucky 3 Percenters group, was fired by Neil Huffman Auto Group on Tuesday, his wife Patsy Bush confirmed Wednesday morning.

The auto dealer had announced Tuesday evening that it had terminated an unnamed employee who was involved in the protest Sunday where the effigy was hanged, saying it did not "condone threats of violence in any form."

Terry Bush has not responded to a request for comment left with his wife.

Patsy Bush is the state secretary of the Kentucky 3 Percenters and was also present at the protest in Frankfort.

"He was fired because this governor is more important than the regular Joe out in this state trying to put food on their tables," she said Wednesday morning.
Nonsense. A threat to a regular person is just as much of a crime as a threat to a governor.