Mike Mullen is going after Trump for federalizing and militarizing the response to protests over racial injustice. He said it sickened him to see military troops clearing out Lafayette Park so Trump could go have a photo op at a church for electoral reasons.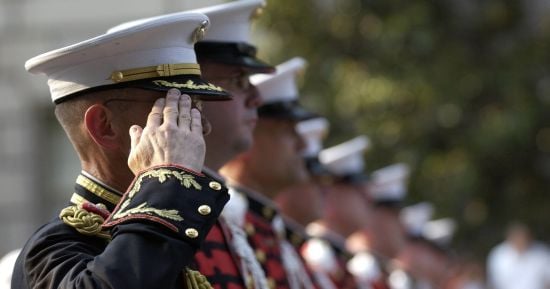 Tuesday, writing for The Atlantic, former admiral and Chairman of the Joint Chiefs of Staff Mike Mullen laid into President Donald Trump for turning the military on the American people.

"It sickened me yesterday to see security personnel—including members of the National Guard—forcibly and violently clear a path through Lafayette Square to accommodate the president's visit outside St. John's Church," wrote Mullen. "I have to date been reticent to speak out on issues surrounding President Trump's leadership, but we are at an inflection point, and the events of the past few weeks have made it impossible to remain silent."

"Whatever Trump's goal in conducting his visit, he laid bare his disdain for the rights of peaceful protest in this country, gave succor to the leaders of other countries who take comfort in our domestic strife, and risked further politicizing the men and women of our armed forces," wrote Mullen. "There was little good in the stunt."
What's going on is very, very dangerous.