It took a while, but Trump finally erased a retweet and praise of a supporter who shouted "white power" at others during a rally in Florida.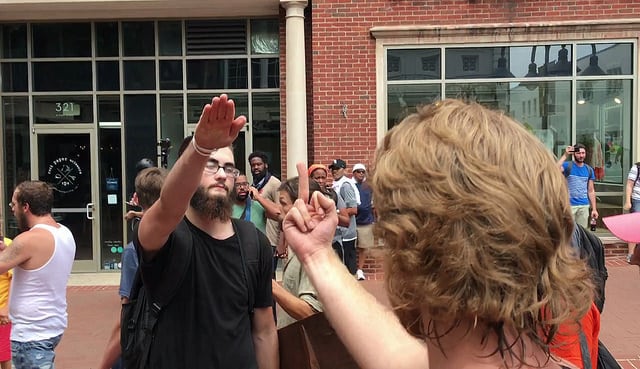 President Trump promoted a video Sunday that includes a Trump supporter saying "white power" while facing off with counterprotesters, calling his supporters at the Florida retirement community where the demonstration occurred "great people."

The video of a pro-Trump golf cart parade in the Villages, a retirement community in central Florida, includes counterprotesters calling the president a bigot. The video shows Trump supporters and opponents facing off in screaming matches filled with expletives and insults.

"Thank you to the great people of The Villages. The Radical Left Do Nothing Democrats will Fall in the Fall. Corrupt Joe is shot. See you soon!!!" Trump tweeted, as he shared the video that opens with an elderly white man in a golf cart decorated with Trump signs being heckled by a counterprotester who asks "where's your white hood?" The man responds by twice saying "white power" as a woman beside him chants "Trump! Trump!"
Tim Scott, the only black senator, urged him to delete the retweet and he finally did. If you don't see what's wrong with this situation, you're what's wrong with this situation.