J. Christian Adams made the weird argument that Confederate monuments should remain up because they remind us why we're such a great country.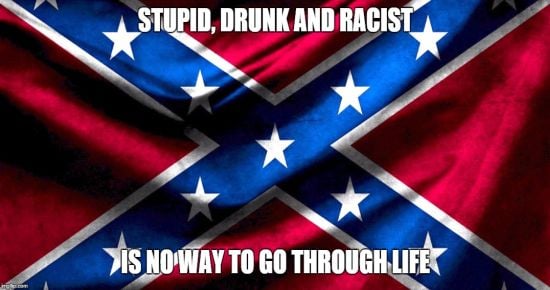 While substituting for Sandy Rios on her weekday morning radio show Monday​, right-wing attorney and activist J. Christian Adams claimed ​that ​the​ statues honoring Confederate leaders, colonizers, and slaveholders ​that protesters are demanding to ​be removed from public property are "symbols to say why we are good" as a country.

Adams, ​president and ​general ​counsel of the Public Interest Legal Foundation, ​praised Trump for his speech ​deriding protesters and activists seeking the removal of such monuments at Mt. Rushmore on July 3​. Trump had declared, "We will never allow an angry mob to tear down our statues, erase our history, indoctrinate our children, or trample on our freedoms,"​ to much applause. Adams agreed with Trump's sentiment, calling the people leading that push "crackpots."

"They're trying to take down all the symbols to say why we are good, right? Why we have achieved great things. That's one of the steps toward their utopian imposition of progressive politics," Adams said. "And I've said it before on this show. Never lose sight of that. They think the utopia is just around the corner. They think that they can create a perfect place here on Earth​, and the only thing standing in their way is you and your beliefs."
Well okay then.