Kayleigh McEnany may actually be worse than Sean Spicer or Sarah Huckabee Sanders. During a press conference, she attacked a reporter who dares to quote her saying something really stupid.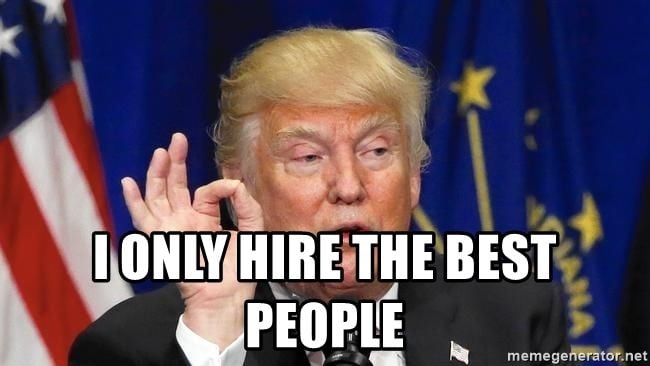 White House press secretary Kayleigh McEnany was asked about the new book from Mary Trump that will be released at the end of July.

ABC Chief White House Correspondent Jonathan Karl cited McEnany Tuesday: "I have yet to see the book, but it is a book of falsehoods."…

McEnany lashed out at Karl, saying that he was disingenuous in his tweet that quoted her. Karl didn't comment, he merely quoted McEnany.
He only hires the best people.