The Supreme Court, including both of his appointees, ruled against Trump and will allow prosecutors in New York to view his tax records as part of their investigations into possible wrongdoing. They did deny Congress the right to view those records for now, though.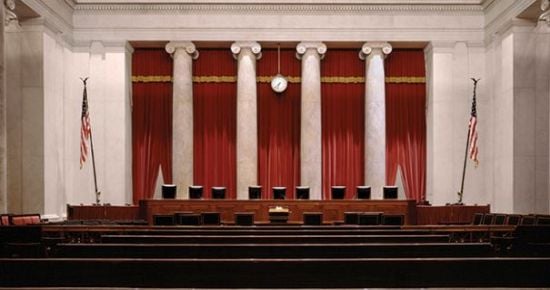 The Supreme Court on Thursday rejected President Trump's assertion that he enjoys absolute immunity while in office, allowing a New York prosecutor to pursue a subpoena of the president's private and business financial records.

In a separate case, the court sent a fight over congressional subpoenas for the material back to lower courts because of "significant separation of powers concerns."

"In our judicial system, 'the public has a right to every man's evidence,'" Chief Justice John G. Roberts Jr. wrote in the New York case, citing an ancient maxim. "Since the earliest days of the Republic, 'every man' has included the President of the United States."

In both cases, the justices ruled 7 to 2, with Trump nominees Neil M. Gorsuch and Brett M. Kavanaugh joining the majorities. Justices Clarence Thomas and Samuel A. Alito Jr. dissented."

Trump reacted angrily, and inaccurately, on Twitter: "Courts in the past have given 'broad deference'. BUT NOT ME!"

Manhattan District Attorney Cyrus R. Vance Jr. said in a statement:

"This is a tremendous victory for our nation's system of justice and its founding principle that no one – not even a president – is above the law. Our investigation, which was delayed for almost a year by this lawsuit, will resume, guided as always by the grand jury's solemn obligation to follow the law and the facts, wherever they may lead."
Truer words were never spoken. No one is above the law, not even Trump.