In what might be the least shocking news ever, Tucker Carlson's chief writer has resigned after being caught writing racist and sexists posts on a secret account he maintained.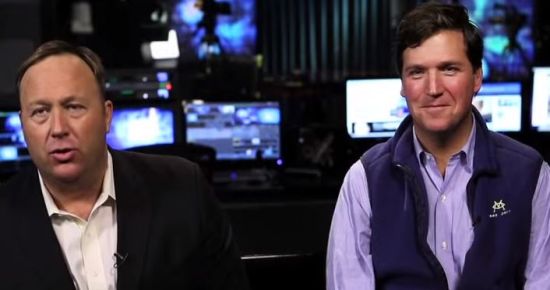 The top writer for Fox News host Tucker Carlson has for years been using a pseudonym to post bigoted remarks on an online forum that is a hotbed for racist, sexist, and other offensive content, CNN Business learned this week.

Just this week, the writer, Blake Neff, responded to a thread started by another user in 2018 with the subject line, "Would u let a JET BLACK congo n****er do lasik eye surgery on u for 50% off?" Neff wrote, "I wouldn't get LASIK from an Asian for free, so no." (The subject line was not censored on the forum.) On June 5, Neff wrote, "Black doods staying inside playing Call of Duty is probably one of the biggest factors keeping crime down." On June 24, Neff commented, "Honestly given how tired black people always claim to be, maybe the real crisis is their lack of sleep." On June 26, Neff wrote that the only people who care about changing the name of the NFL's Washington Redskins are "white libs and their university-'educated' pets."…

Neff worked at Fox News for nearly four years and was Carlson's top writer. Previously, he was a reporter at The Daily Caller, a conservative news outlet that Carlson co-founded. In a recent article in the Dartmouth Alumni Magazine, Neff said, "Anything [Carlson is] reading off the teleprompter, the first draft was written by me." He also acknowledged the show's influence, telling the magazine, "We're very aware that we do have that power to sway the conversation, so we try to use it responsibly."
I'm sure this will make Carlson less racist though (eyeroll).