Trump's allies want former National Security Adviser Michael Flynn to campaign on his behalf despite being a convicted felon. They think he brings credibility and gravitas to the campaign.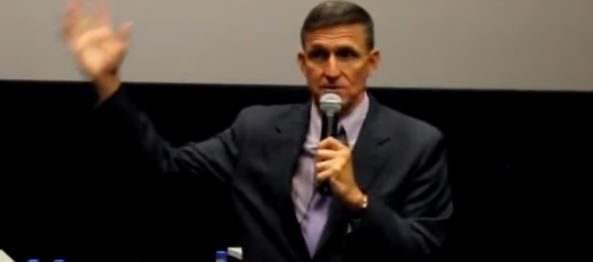 Now, after a prolonged battle against what Trump's biggest supporters see as a rigged judicial system staffed by Obama-era bureaucrats, Flynn's status as a deep state-fighting warrior has only grown. And with Flynn on the verge of potentially having criminal charges dismissed altogether, Trump allies are pushing the campaign to give Flynn the ultimate comeback: hitting the campaign trail for the president, according to nine people inside or close to the Trump campaign.

"Great surrogate — lots of people would come to see him," said former House Speaker Newt Gingrich, a Trump ally. "He's the perfect example of deep state victimization. Pretty powerful."…

Some Trump allies warn that hiring Flynn, or even just adding him as a speaker at rallies, would create a needless controversy at a time when Trump is struggling to make up lost ground in national and battleground states.

"I don't know that his abilities as a surrogate outweigh the controversy he would attract," said one ally.
Oh, please do this. Pretty please?