Racist Tucker Carlson really has an obsession with the Black Lives Matter movement, and he describes it in the most dishonest and extremist terms. This echoes his former chief writer, who resigned recently.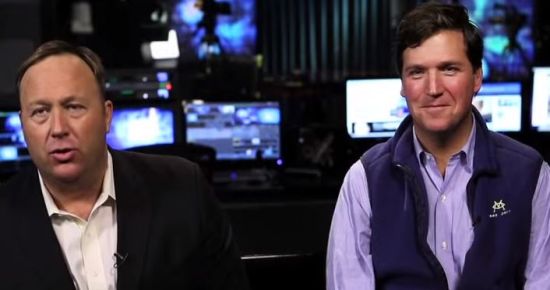 In an effort to radicalize his audience against those advocating for racial justice, Carlson has framed the movement, the protesters, and those who have offered public displays of solidarity for them in extreme and deliberately misleading ways.

Carlson has called demonstrators "thugs" and "vampires," said the protests have "nothing to do with civil rights," and claimed Democrats and Black Lives Matter supporters are advocating for "a permanently unequal society where some citizens are elevated and others are crushed."

Many of these remarks came during Carlson's monologues on his Fox show. On Friday, the head writer for that show, Blake Neff, resigned following a CNN report that he had used horribly bigoted language on an online forum for years. He had recently bragged that anything Carlson read off the teleprompter, "the first draft was written by me."
And they're Satanic! And part of the Illuminati!