Trump returned to his old habit of inventing statistics in an interview, saying that police kill more white people than black people. This is all in an effort to downplay the reality of police brutality and racism in law enforcement. He provides no evidence for this claim, of course.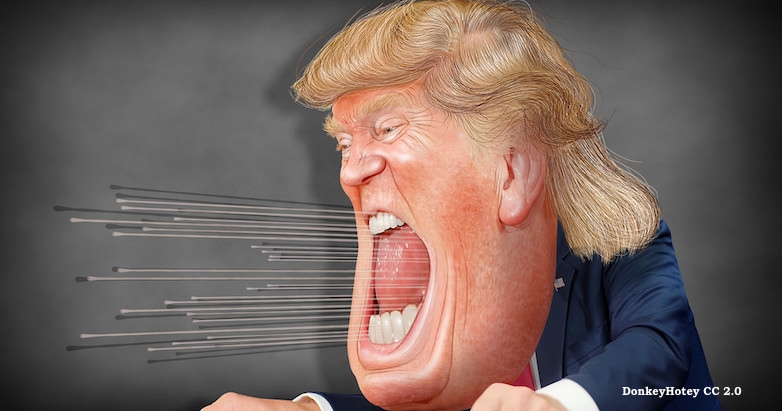 In the interview with CBS News's Catherine Herridge, Trump called Floyd's death "terrible." But he appeared to dismiss the notion that systemic racism is a problem in U.S. law enforcement.

"Why are African Americans still dying at the hands of law enforcement in this country?" Herridge asked Trump.

"And so are white people," he replied. "So are white people. What a terrible question to ask. So are white people — more white people, by the way. More white people."

In absolute numbers, more white people than black people are killed by police in the country. According to a Washington Post analysis last month, 45 percent of those shot and killed by police since 2015 were white, while 23 percent were black.

But white people comprise 60 percent of the U.S. population, while black people make up only 13 percent. Thus, black people are fatally shot by police at a higher rate than white people.

Democrats accused Trump of ignoring the brutality many black Americans face at the hands of police.
He also said that flying a Confederate flag is a matter of free speech.