Angela Stanton-King, a Republican candidate for Congress, says God sent her to advocate for Q Anon. She initially denied supporting the Q Anon conspiracy, but on Tuesday she pulled off the mask and admitted to it, referring to the "is a major cover up for PEDOPHILIA and HUMAN TRAFFICKING." And apparently God backs the whole thing.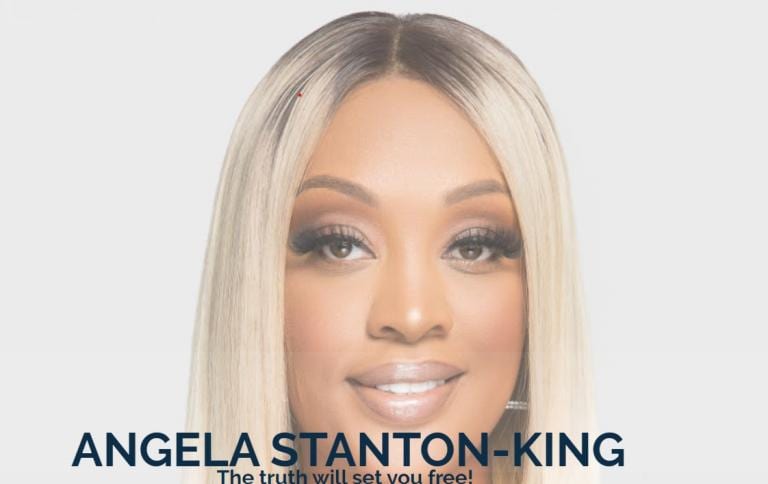 "God sent me," Angela Stanton-King, the Republican candidate in Georgia's 5th Congressional District, claimed in a tweet Wednesday night​. Stanton–King is among the congressional candidates identified by Media Matters and news outlets as having promoted QAnon-related conspiracy theories.

​A​t the beginning of July, Stanton–King denied ​being a Q​Anon believer, ​telling the Associated Press that linking to a QAnon video was about "questioning the movement" and that using QAnon hashtags was an effort to extend her social media reach. But since then, she has published ​a number of tweets that appear to support QAnon. On July 11​, she tweeted, "How many of you think this is still about Trump being a racist and not the Globbal elite pedophiles trafficking children…THE GLOVES ARE OFF!!!" ​On Thursday morning​, she tweeted what she described as a "truth bomb": "This isn't about COVID 19 or BLACK LIVES MATTER. This is a major cover up for PEDOPHILIA and HUMAN TRAFFICKING."…

Unopposed for the Republican nomination, Stanton-King received financial support from the state and national GOP. The New York Times ​noted this week that the Republican National Committee ​gave her $2,200 and the Georgia Republican Party ​gave her $2,800.
Of course they did.