America has lost another civil rights icon in Congressman John Lewis, a veteran of the battle for racial equality who tangled with Donald Trump. Lewis was one of the early leaders of the Student Non-Violent Coordinating Committee, which also worked with Martin Luther King. He was awarded the Presidential Medal of Freedom for his work.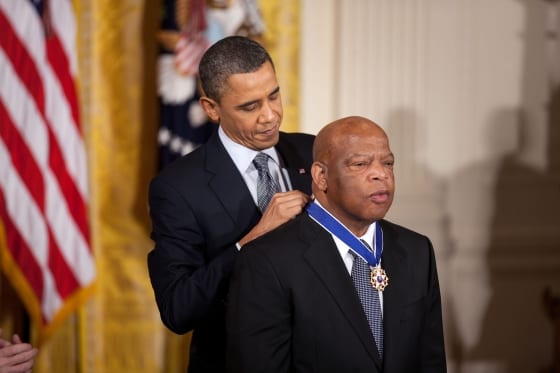 John Lewis, a civil rights leader who preached nonviolence while enduring beatings and jailings during seminal front-line confrontations of the 1960s and later spent more than three decades in Congress defending the crucial gains he had helped achieve for people of color, has died. He was 80.

His death was announced in statements from his family and from House Speaker Nancy Pelosi. Advisers to senior Democratic leaders confirmed that he died July 17, but other details were not immediately available.

Mr. Lewis, a Georgia Democrat, announced his diagnosis of pancreatic cancer on Dec. 29 and said he planned to continue working amid treatment. "I have been in some kind of fight — for freedom, equality, basic human rights — for nearly my entire life," he said in a statement. "I have never faced a fight quite like the one I have now."
He was part of the freedom rides as a young man, defying segregation on buses.