Former Trump fixer Michael Cohen has a new book coming out and he reveals that Trump made racist comments about both Barack Obama an Nelson Mandela. He says he also made many anti-Semitic comments. He's trying to gain his release from prison.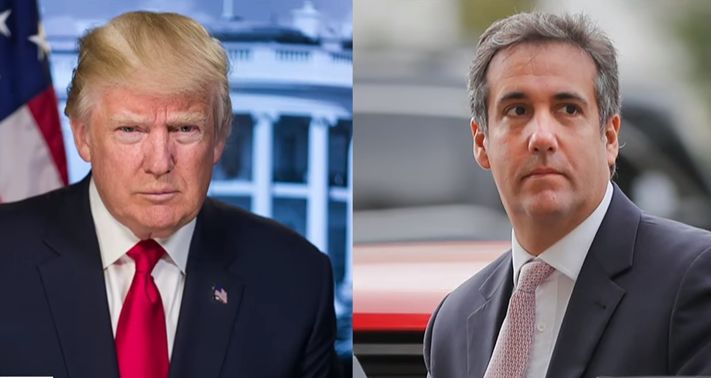 The book manuscript being drafted by President Trump's ex-lawyer Michael Cohen alleges that Trump has made racist comments about his predecessor Barack Obama and the late South African leader Nelson Mandela, according to court filings made public Monday night that contend Cohen was sent back to prison this month as retaliation for seeking to publish his memoir before November's election…

In the court filings, Cohen said his book will contain "my firsthand experiences and observations based on my decade-long employment and relationship with Mr. Trump and his family, both before and after he was elected." Its working title is "Disloyal: The True Story of Michael Cohen, Former Personal Attorney to President Donald J. Trump," the documents say.

"In particular, my book will provide graphic and unflattering details about the President's behavior behind closed doors," Cohen wrote as part of the court filings. The memoir "describes the President's pointedly anti-Semitic remarks and virulently racist remarks against such Black leaders as President Barack Obama and Nelson Mandela, neither of whom he viewed as real leaders or as worthy of respect by virtue of their race," Cohen wrote.
Such a shock.