The Washington Post analyzes what might happen if Donald Trump were to lose in November but refuse to leave office in January. They look at how he might do it and the potential consequences for the country, which would be dire to say the least.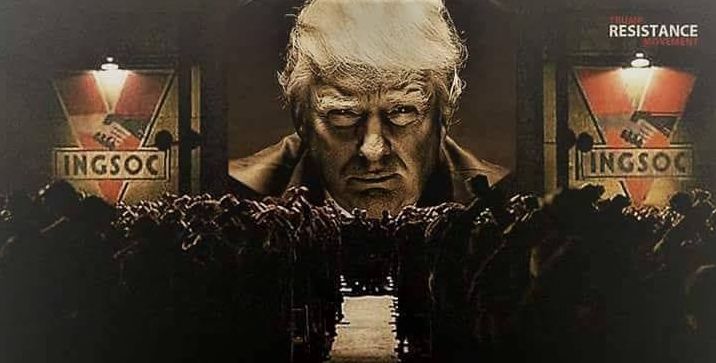 President Trump's relentless efforts to sow doubts about the legitimacy of this year's election are forcing both parties to reckon with the possibility that he may dispute the result in November if he loses — leading to an unprecedented test of American democracy.

With less than four months before the election, Trump's escalating attacks on the security of mail-in ballots and his refusal again this week to reassure the country that he would abide by the voters' will have added urgency to long-simmering concerns among scholars and his critics about the lengths he could go to hold on to power…

Among the possibilities: Trump could claim victory before the vote in key states is fully counted — a process that could take days or even weeks this year because of the expected avalanche of absentee ballots.

He could also spend weeks refusing to concede amid a legal war over which votes are valid and should be included in the tally, according to legal and constitutional experts who are tracking Trump's statements.

Or he could simply refuse to leave on Jan. 20 — a possibility Biden has discussed publicly.

"This president is going to try to steal this election," the presumptive Democratic nominee told Trevor Noah of "The Daily Show" last month.

Biden said he is convinced that if Trump loses but won't leave, military leaders "will escort him from the White House with great dispatch."
One would certainly hope so.